ZOA Pro-Israel Capitol Hill Mission
Washington Mission 2018
ZOA PRO-ISRAEL CAPITOL HILL MISSION
WEDNESDAY, May 9, 2018
GIVE ONE DAY OF YOUR LIFE FOR ISRAEL
JOIN THE ZOA IN WASHINGTON AT THIS CRITICAL TIME
Personally lobby members of Congress on issues of vital importance to Israel's security
Attend private luncheon with members of Congress addressing us
Gain valuable insights into the Arab war against Israel and pertinent U.S. policy positions
Meet and greet ZOA members from around the country
Round trip transportation is available for an additional cost from Manhattan, Brooklyn and Northern New Jersey
Early Registration including glatt kosher meals – ZOA-subsidized cost of only $169
After April 18, Registration cost is $219
Special student discounts available
PRICING

TENTATIVE PARTICIPATION SCHEDULE*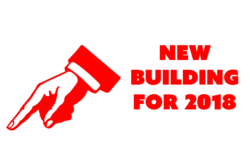 11:00 am
Registration for non-bus attendees at Hart Senate Office Building Room 902 (SH-902)
11:30 am – 12:00 pm
Buses arrive at Capitol Hill – Hart Senate Office Building
Room 902 (SH-902)
11:30 am
Briefing on issues and how to lobby (equivalent briefings given on buses)
12:00 pm
Welcome by ZOA National President Mort Klein
12:10 pm
Q & A for all attendees
12:20 pm – 2:15 pm
Senators and Congressman address ZOA attendees during lunch
2:30 pm
Attendees leave for appointments
3:00 pm
Senate Appointments in Russell, Hart and Dirksen Buildings
4:00 pm
House Appointments in Cannon, Longworth and Rayburn Buildings
5:00 pm
Return to buses- Depart ASAP
BUS TRANSPORTATION SCHEDULE
In order to facilitate your travel to the ZOA Mission to Capitol Hill on Wednesday, May 9, 2018, the ZOA has chartered luxury coach buses to transport participants from Manhattan, Brooklyn and Northern NJ at 6:15 AM*, to the Capitol in Washington, D.C.
Departure from Washington, DC will be at 5:00 PM SHARP. The buses will return participants to Manhattan, Brooklyn and Northern NJ by approximately 11:00 PM.
* Note: If you are not there at the scheduled time for the morning departure, we regret we will have to leave without you. It is unfair to delay hundreds of people because of latecomers.